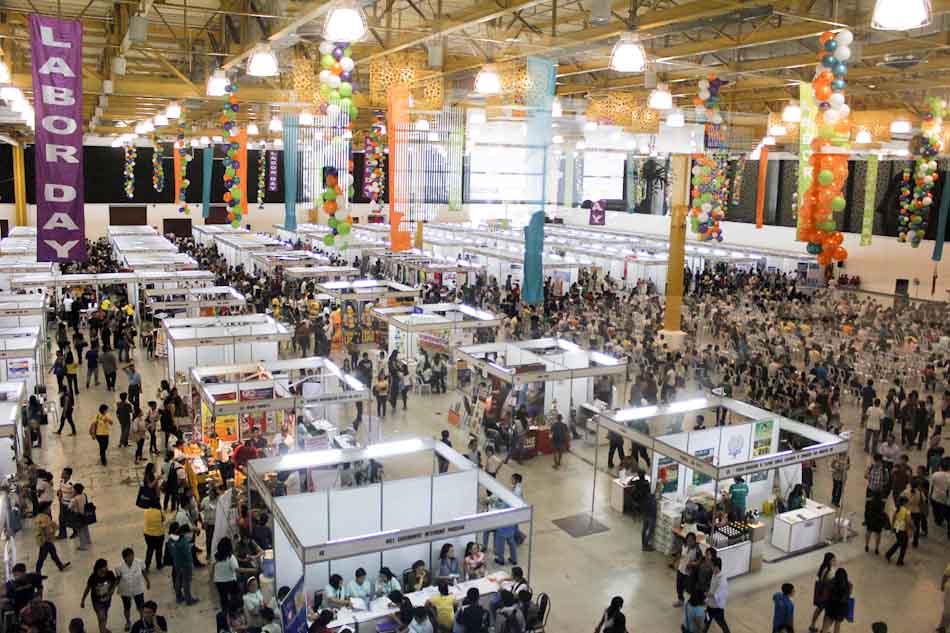 MANILA (UPDATE) - Filipino employees are the happiest in Southeast Asia and their positive attitude is likely to boost the economy, results of a Jobstreet.com survey released Wednesday showed.

The Philippines topped the seven-nation "Happiness Index" with 73 percent of respondents saying they were happy with their jobs. Indonesia came in second at 71 percent while Malaysia scored the lowest at 41 percent.

"Filipinos are still the happiest employees in Southeast Asia. Their assessment on their job situation is still leaning towards optimism," Jobstreet.com country manager Philip Gioca told reporters.

Filipino respondents scored an average satisfaction rating of 6.25 on a scale of 0 to 10, with 0 being "extremely unhappy" and 10 being "extremely happy." Indonesia and Thailand came in second and third with 6.16 and 5.74 points, respectively.

Singapore has the lowest satisfaction rate with an average satisfaction rating of 5.09. The Philippines ranked third in job optimism for the next six months. Indonesia has the most optimistic workers, followed by Vietnam.

Filipinos give importance to good relationships with colleagues, convenient work location, and the reputation of the company they work for, Gioca said.

The other reasons for employee happiness include salary, benefits, leadership, career development, job security, culture, corporate values, training, work schedule, and immediate superior, he added.

The top factors that cause job unhappiness, on the other hand, are poor salary, lack of benefits, and lack of training.

HAPPIEST EMPLOYEES

The happiest employees in the Philippines come from government agencies with an average satisfaction rating of 6.66 on a 10-point scale, the survey showed.

Gioca said this reflected optimism in the government of President Rodrigo Duterte, who took office on June 30. The survey was done in June and July this year.

Satisfied and optimistic employees could help improve productivity and in turn, the competitiveness of the economy, Gioca said.

"If this resonates, everything will be in a good trajectory in terms of income, GDP (gross domestic product), and output in the Philippines," he said.

The education and oil and gas industries also have the most number of happiest employees.

"Oil and gas is a booming industry in the Philippines and gives high salaries," Gioca noted. The bottom three industries in the rankings are retail; banking and finance; and the business process outsourcing (BPO) sector.

"The bottom three creates a lot of stress, especially the BPO sector. But generally, they are still happy," said Gioca.

The happiest employees in the Philippines by specialization are those in hospitality; building and construction; and education.

The happiest workers are located in Bicol, CARAGA, and Western Visayas.
Source: abs-cbn news